Search


You can use the form below to find your stylus, First however It's important that you are looking for the right object, and that you have the number relating to the cartridge fitted rather than the player model.



To help you find what you are looking for, we recomend you try different combinations of the search term:

Ie. If you were looking for a model AT-3600, you might try all of the following - AT3600 or AT 3600 or 3600. This will maximize the chance of a sucessfull search.
Search Form

If you need help finding your needle,
Ask the Expert!
.
Alternative method of finding


If a search brings up nothing, a visual match may be possible using our Visual page. If you still need help finding your needle, Ask the Expert!.
Important!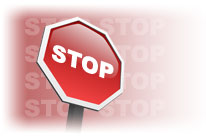 We can't stress enough the importance of this one thing - the stylus you need may NOT be the same brand as the turntable brand... Almost 100% of all returns made to us are for the following reason » a stylus was ordered according to the player model, even though the »cartridge» had been changed from the OEM supplied.

For example you might have a Pioneer turntable with an »Audio-Technica» cartridge on it. (so you would need to look under 'Audio Technica')

Please take this into account when searching for what you need.